Homes for Sale in Mililani, HI
Jump To: Mililani Listings | Mililani Info | Contact Us | Create An Account
Prospective homebuyers interested in homes for sale in Mililani have a wide variety of home types and price ranges to choose from, making it a good fit for most family dynamic. Expect to see Single-family houses, townhomes, and senior housing are available in the region but you won't see many buildings taller than 3-stories so condo options will be limited.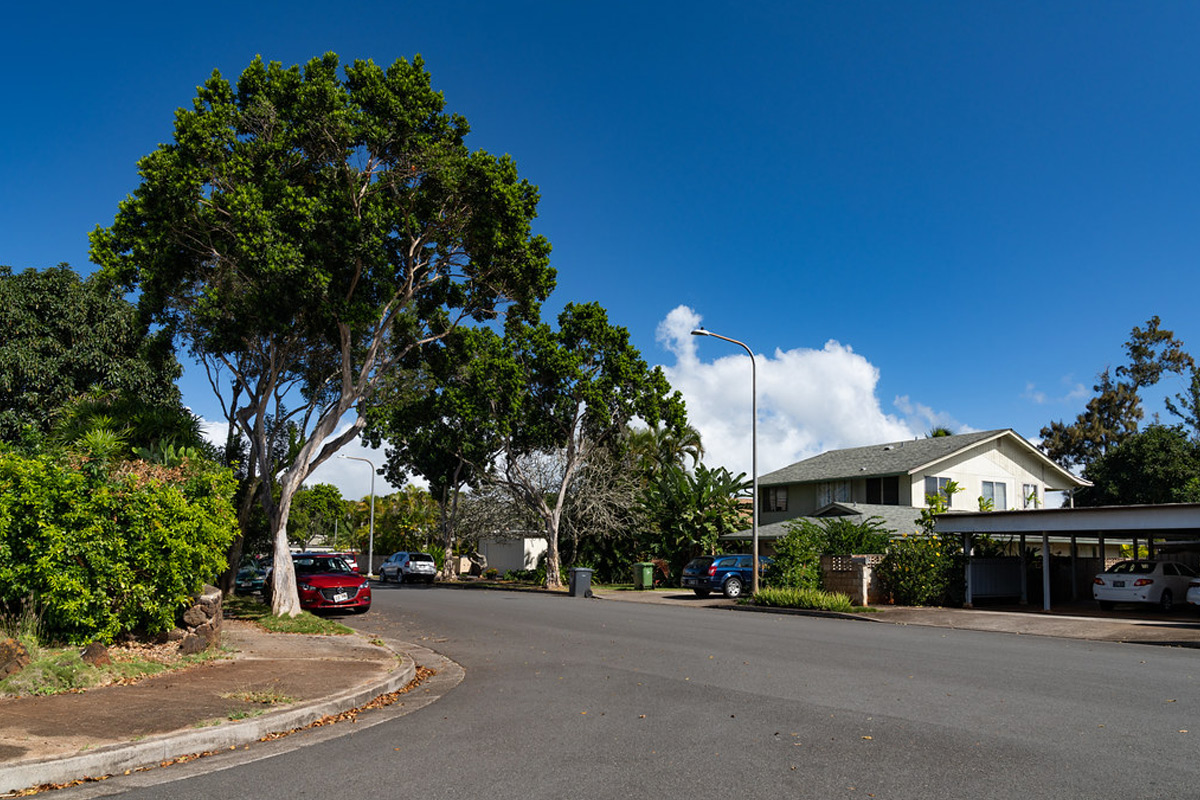 Get to know the neighborhood by visiting our Ultimate Guide to Living in Mililani
The city breaks down into three major residential neighborhoods; Mililani Town, Mililani Mauka, and Launani Valley. All three neighborhoods are notorious for their sleepy urban lifestyles, great public schools, and a family friendly atmosphere making it a top pick amongst young families raising children.
Mililani Town is the older, larger part of the greater Mililani region that lays west of the H-2 Freeway and consists of the majority of the city's homes, stores, commerce, and Mililani Post Office. Condos and Mililani townhouses for sale range from $250,000 to $550,000 for townhomes and roughly $650,000 - $1.2M for single family houses for sale in Mililani. The entire neighborhood is overseen by Mililani Town Association(MTA) which requires a $39/mo association fee. MTA does a great job in maintaining the community, and keeping the homes cohesive.


Mililani Mauka is newer part of the community, lying on the east side of the H-2 Freeway, and tends to be the quiter side of the neighborhood. You'll find Mililani Mauka homes for sale to be more expensive than other parts of the region as they feature much newer construction, but you may also find that yard sizes are small here than in Mililani Town. Mililani Mauka Townhouses range from roughly $500,000 - $800,000 with single family homes for sale in Mililani Mauka ranging from low $950,000 to $1.6M.


Launani Valley homes for sale are the closest to Schofield Barracks, literally under 5 minutes, and this community sits on the northern most part of Mililani. Homes here all fall under the Launani Valley Community Association with a nominal association fee per month. This is a hotspot for Military as well as Luanani Valley rentals will be the closest housing to Schofield Barracks Army Base Hawaii.
Insights
Most houses in Mililani for sale will be VA approved so rest assured, you should have no problem utilizing your Hawaii BAH towards obtaining a VA Loan to purchase here.
Mililani Town will feature mostly carports, and some garages.
Most of the homes in Mililani Mauka will feature garages, and air conditioning pretty standard.
If you're looking for Mililani homes for rent, check out our resource for Mililani Rentals.