Ke Kilohana Condos For Sale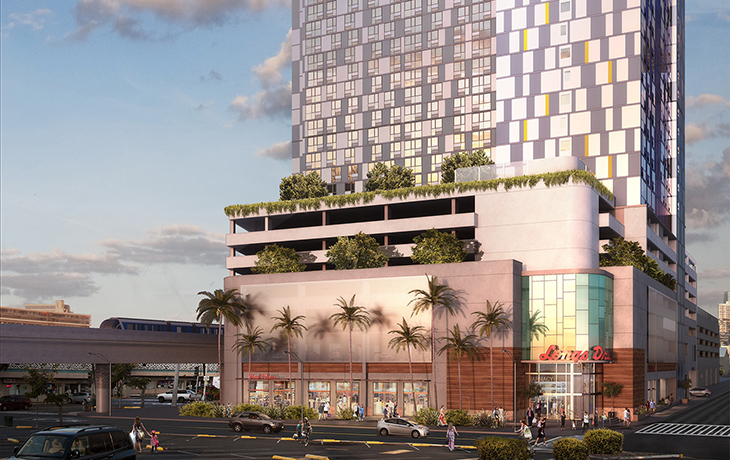 Ke Kilohana has been one of the most highly-anticipated additions to the Kakaako community in recent years. The building is also referred to as 988 Ke Kilohana. The one to three-bedroom units were primarily sold as reserved housing for specific buyers who meet the developer qualifications. The statuesque architectural masterpiece has 44 floors and over 420 units that homebuyers have been desperate to get ahold of. Located in the heart of Ward Village, residents have access to ultra-lux amenities that only homeowners in Ward Village know and love. Walk to numerous grocery stores, cafe's, breweries, restaurants, the beach, entertainment, exciting nightlife, schools, and so much more. Residents love living in the Ke Kilohana condos.
Jump To: Ward Village Ke Kilohana Listings | Ward Village Ke Kilohana Info | Contact Us | Create An Account
Ward Village Ke Kilohana Kakaako HI Condos for Sale
October 4, 2023
Residences
The 43-stories of high-rise tower that is Ke Kilohana houses 424 units. There are 141 one-bedroom suites, 191 two-bedroom suites, and 92 three-bedroom suites. 375 of the suites were originally sold as reserved housing, and 49 suites were available at market value. A Longs Drugs occupies the main floor level, which is 23,000 square feet. Each unit has air conditioning, tile flooring, wall-to-wall carpet, granite countertops, stainless steel appliances, and an in-suite washer and dryer. Ke Kilohana has set a new precedence for luxury living at affordable prices.
The Neighborhood
Ke Kilohana residents are privy to the amazing amenities that Ward Village offers. The planned community is one of Honolulu's most exciting neighborhoods, and everyone wants a piece of it. There is endless indoor and outdoor entertainment in the area. Just steps away are the world-class shopping options of the Ala Moana Shopping Center, Foodland Farms, the largest Whole Foods in the state, and other local grocery options. There is a UFC gym within a couple of blocks, SALT, cafes, some of the best dining options, and so much more. Residents who work downtown can enjoy a short commute or bike ride into the office each day. The future light rail transit system will also be moving in across the street when it's completed, opening up more convenient transit options to get around the island. Aside from shops, businesses, and services, the beach is just steps away and is the perfect spot to spend the day soaking up the sun, surfing, or swimming in the crystal blue waters.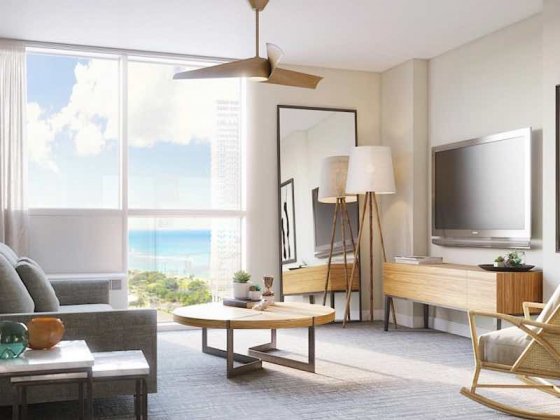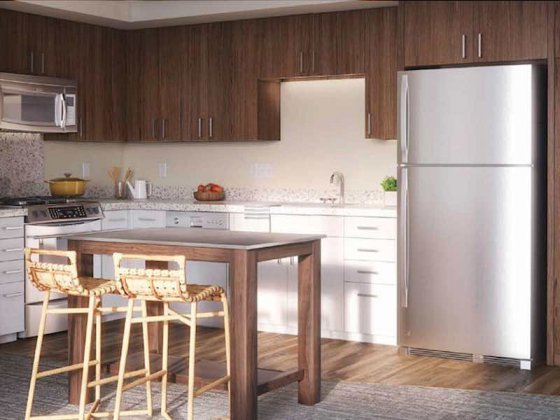 Amenities
The 8th floor is home to the amenities deck. There are two sky lanai structures built into the upper floors, so residents can gather there to take in the breathtaking views. One of them features views of Diamond Head, and the other is the perfect spot to watch the sunset. The sky deck is located on top of the parking garage, and it offers some of the best panoramic views of the ocean and the city while enjoying the meticulously landscaping green space. Children have access to a climate-controlled playroom in the building and an outdoor playground with spots for parents to relax while their kids play. There is a brand new, fully-equipped fitness center with both weight and cardio equipment and a spacious room for those who want to workout with on-demand videos. There is a music room for musicians to practice their instruments, a private movie theatre, a party room, a coworking space, and a karaoke room. Other amenities include a dog stop, indoor lounge, BBQ area on the sky deck, and surfboard storage.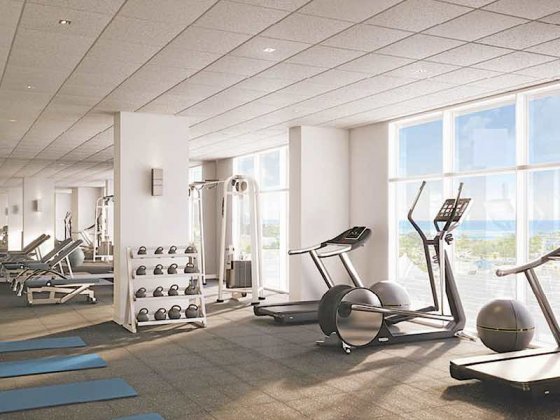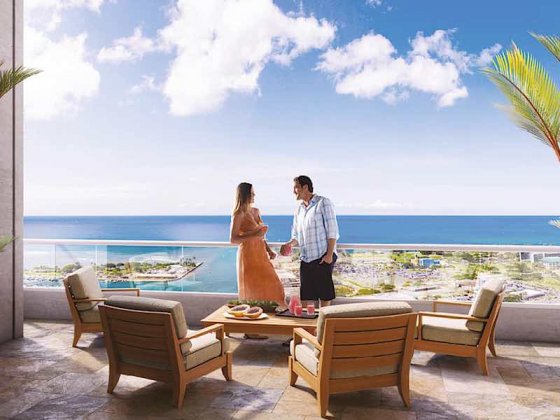 What's Nearby
Living with Ward Village at your fingertips is something that many Hawaii residents dream of. With the luxury lifestyle that the planned community offers, with direct access to the Ala Moana Shopping Center, residents can spend the day shopping on a budget or enjoying the luxury retailers. It's an ideal location for those who don't have a car and don't have far to commute. Walking to Whole Foods, Foodland, markets, Starbucks, fast food restaurants, and local eateries can be done within a ten-minute walk from Ke Kilohana's front door. Having Longs Drugs in the building is the ultimate convenience for homeowners. There are medical centers nearby, the airport is within 15-minutes from the building, great schools, and so much more are available to residents. Outdoor lovers can rejoice, as they have access to everything they could want. Close to hikes, bike rides, leisurely walks, the beach, surfing, and so much more. Waikiki Beach is minutes away, where some of the best surfing in the world takes place, and while there's always tourists there, it's a great place to meet new people. Learn about Hawaii's history near downtown, where there are preserved historical buildings. The benefits of living near major tourist attractions mean that residents can take part and explore every inch of the island and experience everything there is to enjoy. Regardless of your desired lifestyle, living at Ke Kilohana can afford you that lifestyle. The community is not done growing, as there are buildings that are just breaking ground now, so residents can expect that more great businesses and trendy services will be moving into the area. Choosing a suite in the building is ideal for everyone. Whether you live here full-time, you need an annual vacation home, or you want to rent your suite out to a different tourist every week, the location is the epitome of island life and the excitement it offers.
Schools
Students who live at Ke Kilohana have access to some excellent schools in the area. The public schools that serve Ala Moana include Queen Ka'ahumanu Elementary School, Washington Middle School, and President William McKinley High School. These schools are well-known for academic excellence, dedicated teachers, and extracurricular options. Parents who prefer private schooling or charter schools, there are plenty of options in the city. Post-secondary students have access to the University of Hawaii within a ten-minute commute from the building. Students can feel confident in their education from kindergarten to post-secondary.