Aalii Condos For Sale
Jump To: Neighborhood | Amenities | Features of the Residences | Ward Village 'A'ali'i Listings | Ward Village 'A'ali'i Info | Contact Us | Create An Account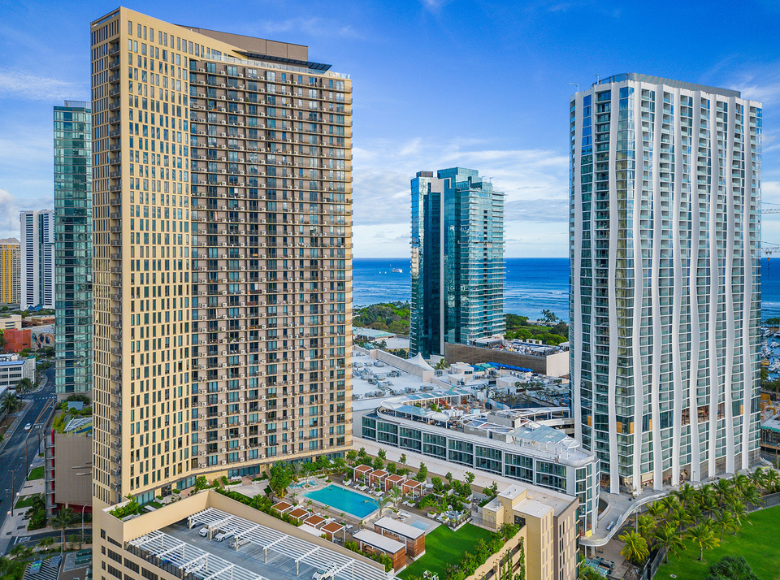 Aalii is Howard Hughes' 6th building in Ward Village. Built adjacent to Ae'o (the tower above Whole Foods Market), Aalii features 751 units, 150 of which are designated for reserved housing. Howard Hughes looked at sales trends from the other buildings within Ward Village and realized there is great demand for smaller, lower priced units. With Aalii, studio, one- and two-bedroom units are offered. 900 square feet is the size of the largest unit available (two-bed, two-bath floor plan), and 300 sq.ft. is the size of the smallest studio.
The tower was designed by San Francisco's Solomon Cordwell Buenz, the same architect that designed Anaha. The project site is located adjacent to Honolulu's future railway and roughly 0.2 miles from the Kakaako rail station.
The Neighborhood
All sorts of recreational options surround homebuyers interested in purchasing a home at 'A'ali'i. High-end shopping can be done at the Ward Village as well as boutique shopping, and several restaurants like Merriman's and Nobu are serving delicious cuisines of all kinds. Ala Moana Beach Park is within walking distance allowing homeowners of the complex to take full advantage of the breathtaking beaches and pristine water.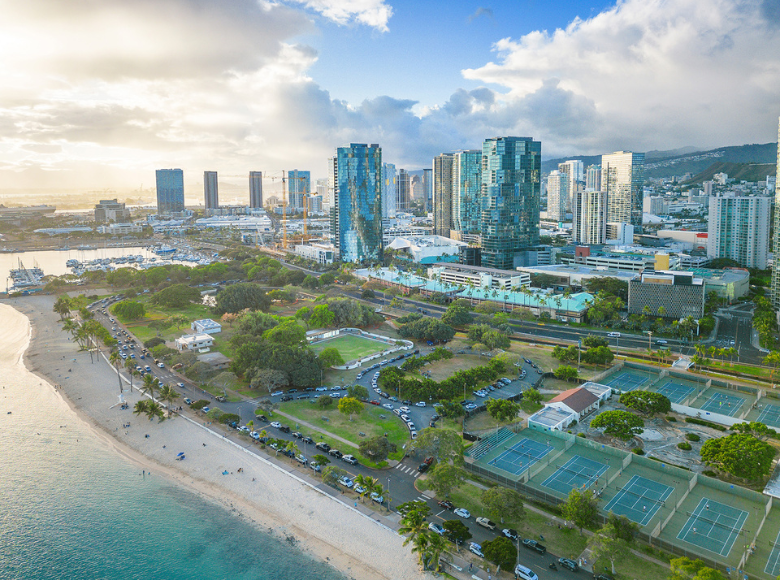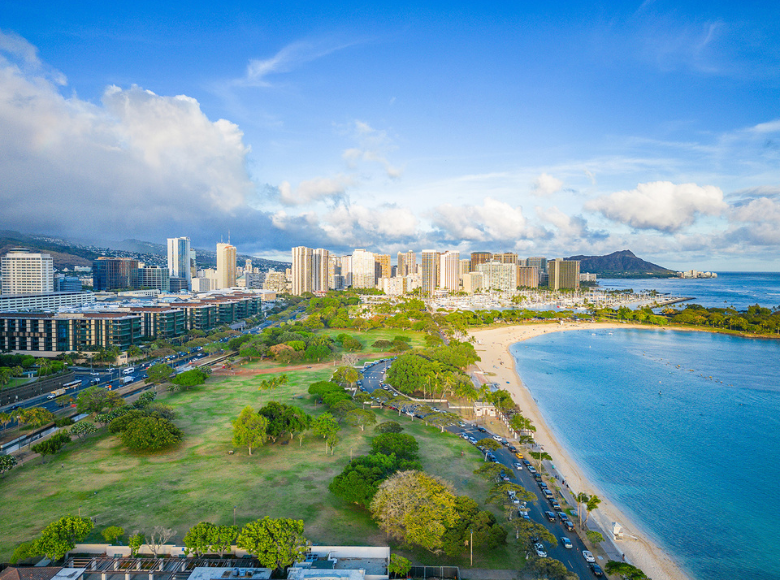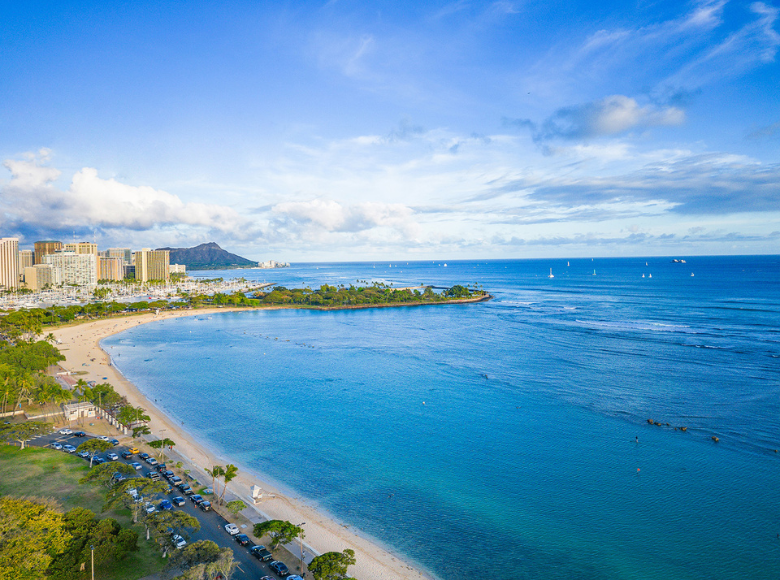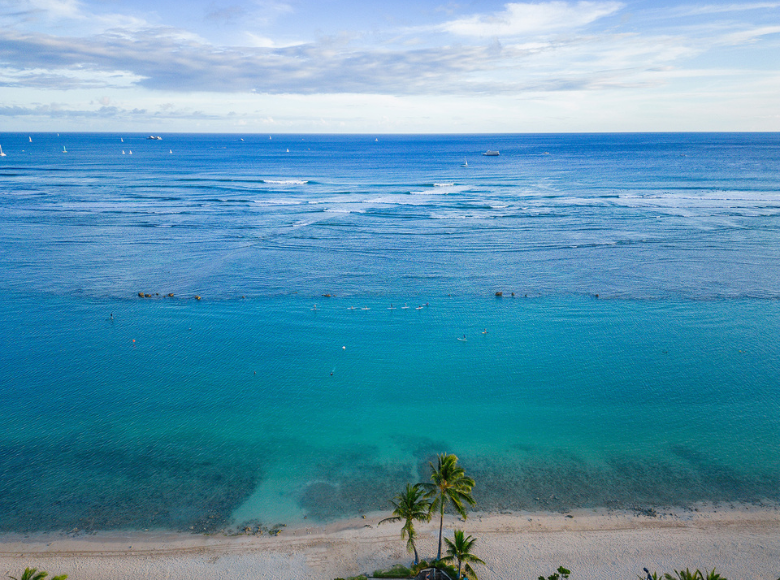 The Amenities
With just under an acre of recreation space, amenities include:
BBQ cabanas
A large swimming pool and kid's pool, as well as a pool deck featuring amazing oceanic sights
Fitness centers
A playground
Private party rooms
Lounges
Secure bicycle parking and storage on the ground-level, as well as exterior retail bicycle parking near retail areas
A resident's dog park
A yoga studio
'A'ali'i is a community with the intent to stay in line with trends and technology and with that, they offer an app that works with the residents and their homes. In an effort to help declutter, smartly hidden storage areas are available in the condos, helping to create an open, entertaining space.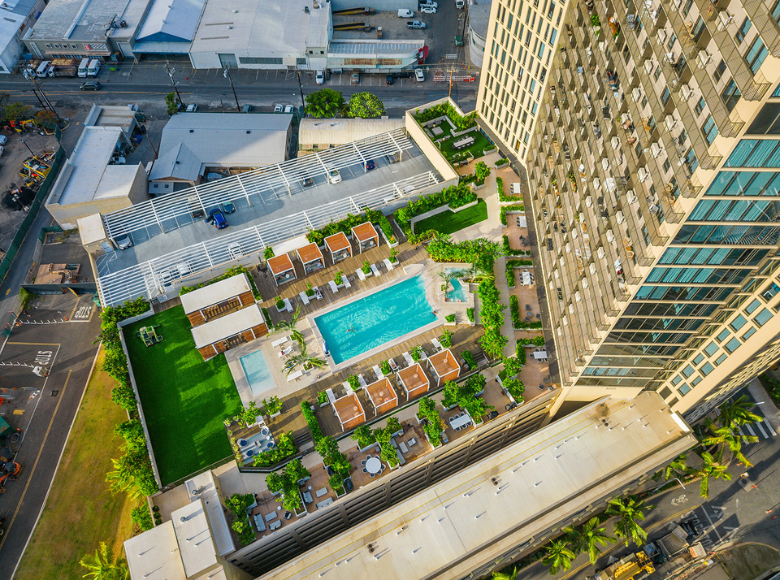 Features of the Residences
Ward Village Aalii Kakaako HI Condos For Sale
by Price