Ko'olani Condos For Sale
Jump To: Amenities | Features of the Residences | Koolani Listings | Koolani Info | Contact Us | Create An Account
Ko'olani is a gorgeous condominium complex in Kaka'ako, Hawai'i. Located on the picturesque island of O'ahu, this community offers homeowners encompassing natural beauty with nearby beaches and bays while being in proximity to shopping centers with retailers, restaurants, museums, and galleries. Downtown Honolulu and Waikiki are close by as well, making the work and excursion commutes a breeze.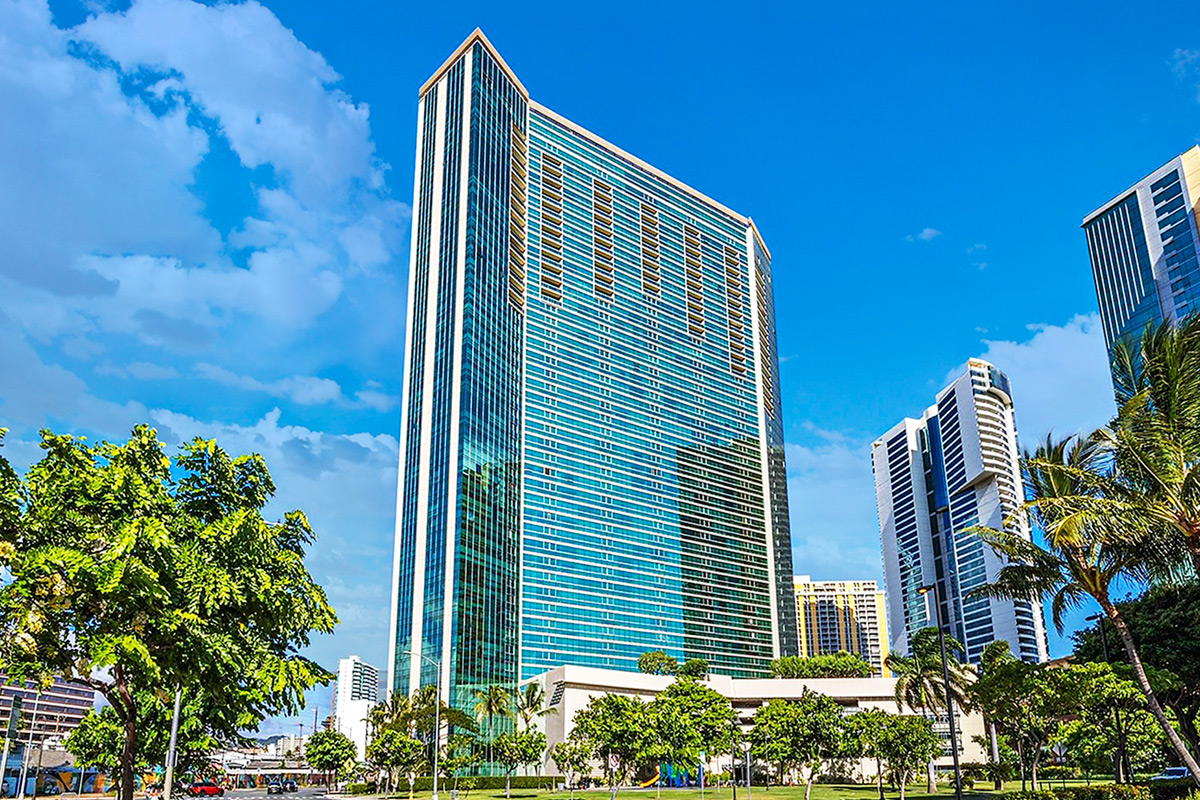 The Amenities
Ko'olani offers its homeowners ample amenities to keep them satisfied. This contemporary and elegant complex is home to a game room and a billiards room for a bit of friendly competition. Barbeque areas, a pool, a whirlpool, and tennis courts, and much more are available to residents of this elite community. The cool and collected atmosphere along with the amenities create a celebrated vibe at Ko'olani.
Features of the Residences
Prospective homebuyers interested in buying a home for sale at Ko'olani have beautiful homes from which to choose. Floor plans with as many as three bedrooms and more than 2,000 square feet are discoverable here, along with granite countertops, marble floors, outstanding jacuzzi tubs and oversized glass showers. This 47-story building is guarded by 24-hour security and has a readily available concierge. If you are interested in buying a home for sale at Ko'olani, Hawai'i, please contact us today.