Condos For Sale at Kalae Ward Village Honolulu, HI Coming Soon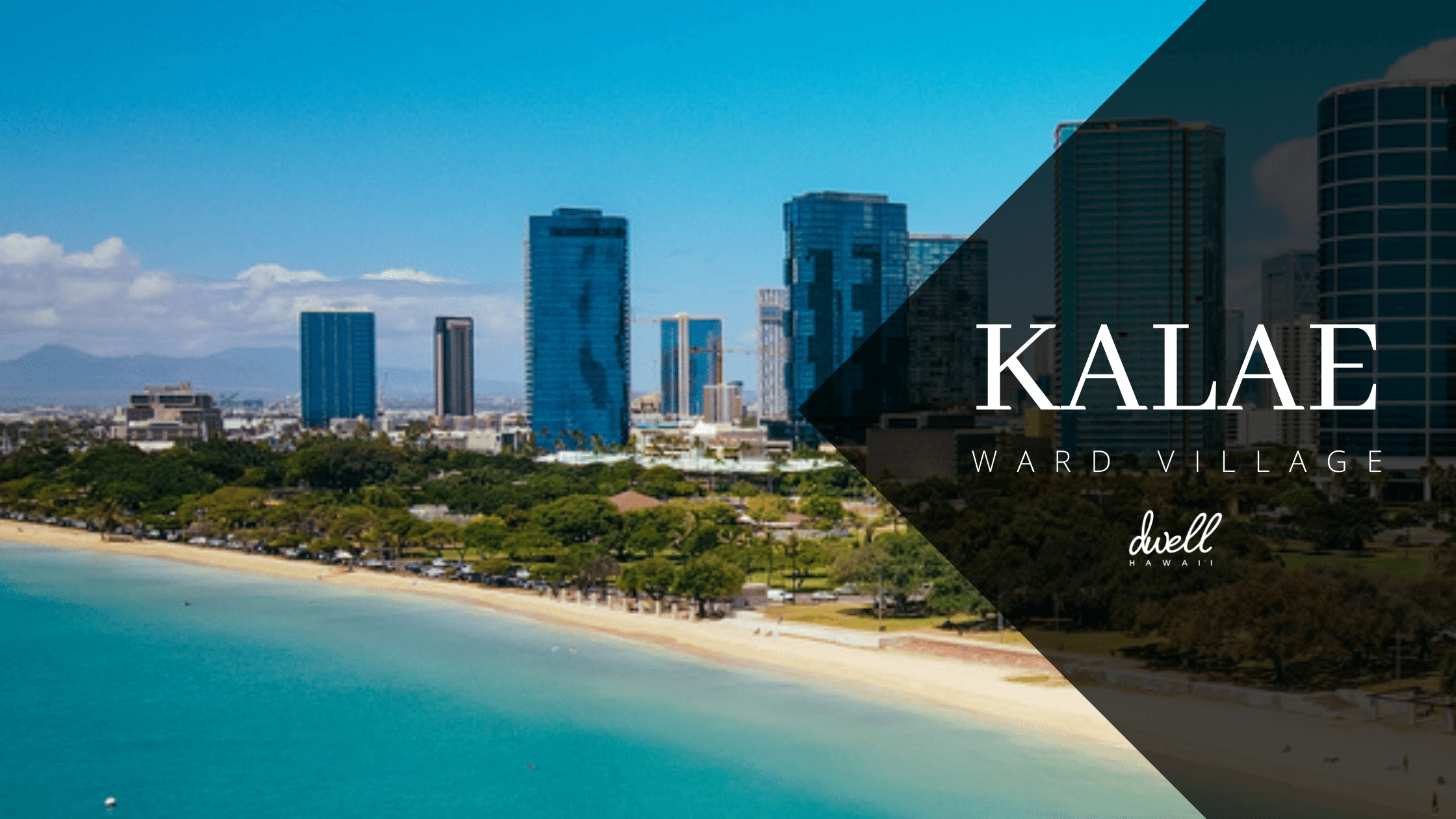 Anouncing the newest addition to the Ward Village by Howard Hughes condo fleet; Kalae, a new Honolulu condo in Kakaako that plans to erect a 400ft tall tower consisting of 330 Ultra-Luxury condominium units. Kalae Ward Village will be the 10th installment new condos in Ward Village which was named the "Best Master Planned Community in the Nation" by Architectural Digest in 2018. Kalae is currently still working through the approvals phase with the city but we expect offical sales to launch in Fall 2022.
While You Wait...
We're a little ways out from the official Kalae condo sales launch so in the meantime, check out our video below for a quick update on all of the latest new Honolulu condo news in 2022!
Ward Village | The Neighborhood
Kalae condos will anchor itself on the corner of Ward Avenue and Ala Moana Boulevard which represents the highly coveted "Front Row" of Howard Hughes' 60-acre Ward Village Master Plan. This is only 3rd Front Row building in the neighborhood since the conception of Waiea in 2016 and Victoria Place(completion 2023).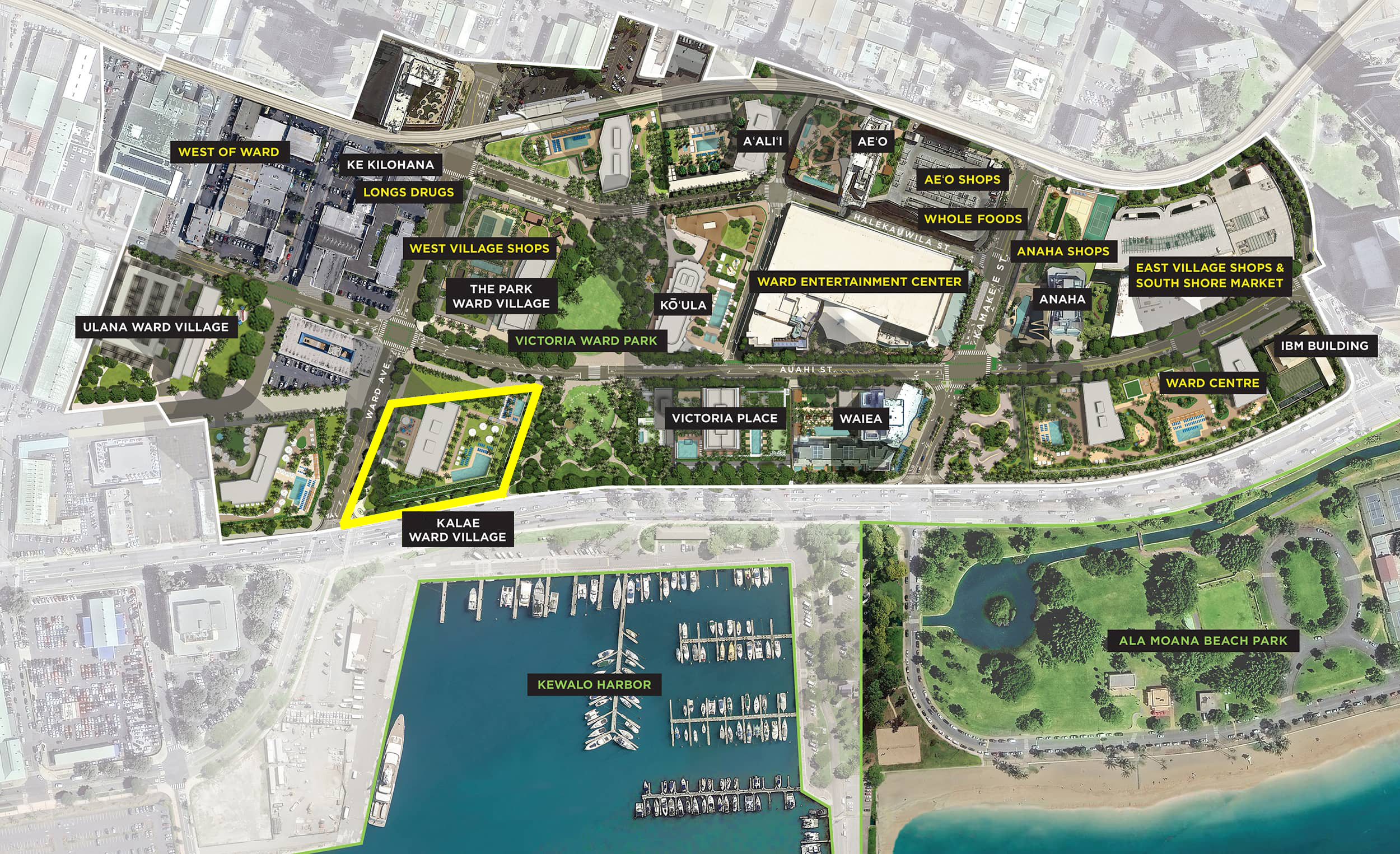 Waiea was the very first Ward Village Condo tower. It's currently home to the Most Expensive Condo in Hawaii in 2022 and has a number of resale units available for sale. The tower is wrapped in a "cloak" of glass making it one of the most interesting pieces of architecture to look at on island.
Victoria Place is Kalae's nearest neighbor to east and sold out extremely quick in the heat of the pandemic. If Kalae looks to outdue Victoria Place, you're in for a treat.
Just outside of Ward Village you'll also find Park Lane, arguably the titan of all Hawaii luxury condo offerings and one of the impressive projects I've seen. It's an elusive, low rise, high-luxury building fronting Ala Moana Center, with an exceptional attention to detail and exclusivity. The building recorded a few $20,000,000+ sales a few years ago and there's still a few resale condos for sale at Park Lane.
Unmatched views meet unmatched location at Kalae. Enjoy walking paths, Yoga in the Park, and ample green gathering space just an elevator ride away at Victoria Ward Park. Head west on bike or foot to Ward Entertainment Center, with Merriman's and a variety of shops, boutiques, and cafes within South Shore Market Place just one block further. Your next three blocks could land you at Ala Moana Center; the world's largest open air shopping center or Ala Moana Beach Park; a playground in paradise to quench all of your watersports or outdoor demands.
The Tower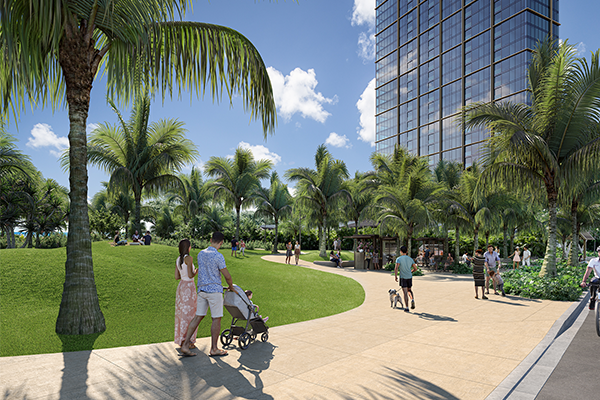 Front Row, Tier One buildings like Kalae provide for the best Honolulu luxury condo expereince by far. Developers pull no punches and spare no details when it comes to the thoughtful planning for buildings of this caliber. The building's envrionment and buyer demographics inform the developer's approach to Amenities as Hawaii and Kakaako, in specific, become more and more of a "Lifestyle" purchase from local, domestic, and international buyers.
Hawaii luxury condo trends point to less utility for large living space and more cravings for resort styled amenities that bring paradise "on property" with a level of exlusivity to match. While specifics on Kalae's amenities have yet to be released, expect no less than meticulously designed pool(s), jacuzzi, guest suites, fitness center, theater, BBQ cabanas, Chef's Kitchen/Party room, a likely ground level Restaurant or two, and more.
Condos For Sale at Kalae Ward Village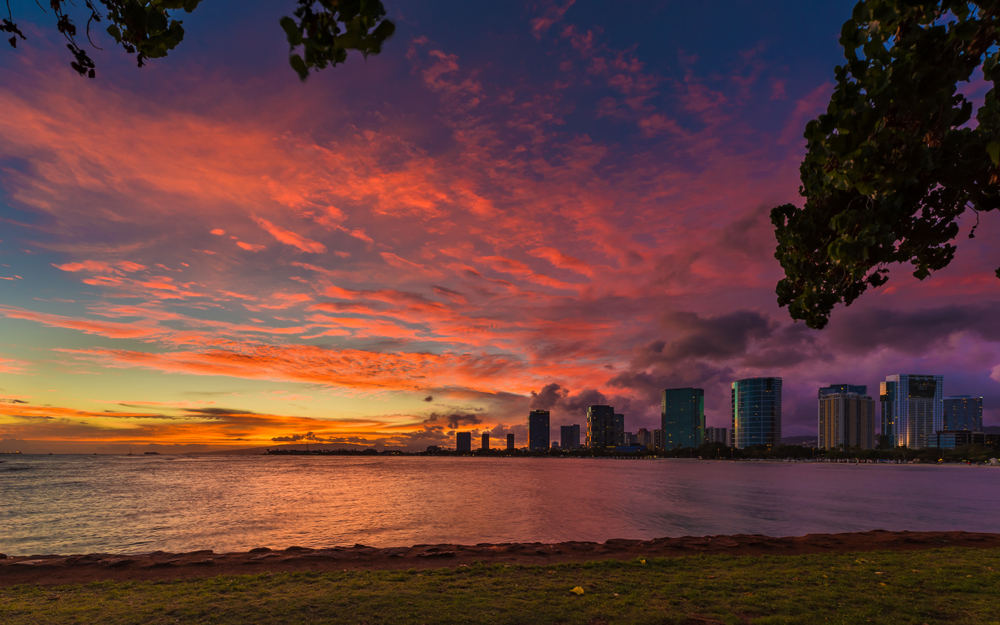 More details will be provided as they're released from the developer but you should know that 1 bedroom units are the hottest tickets in town for Kakaako luxury condos. We should see healthy mix of 1, 2, and 3 bedroom units, astononishing penthouses for sale, and likely options to combine units to create larger units and/or 4 bedroom floor plans. Sales will release first to developer's "Friends and Family" list made up of mostly current Ward Village condo owners and an exclusive list of Agents who have sold in the neighborhood. If you'd like to get in early edge on a project like Kalae Ward Village, please email me at koa@dwelhawaii.com.
It's my guess that east facing Diamond Head units will likely be the first to go. These units will offer a unique view plane that features the green belts of Victoria Ward Park and Ala Moana Beach Park that flow into the crystal blue Pacific Ocean before being backdropped by the iconic Diamond Head. Stay tuned for prices and sales launch date by registering your interest below and know that I'd be honored to help you explore your Honolulu Condo options!