Ewa Beach Real Estate & Living

Page Guide: Neighborhood Guide | Living in Ewa Beach | Your Home Value | Homes For Sale in Ewa Beach | FAQ's | Contact Us | Create An Account
Ewa Beach, HI is an ever expanding suburban community in West Oahu. Situated along the southern, leeward coast of the island with a population of about 15,000 people, the region was once prime sugar cane land that has since become the state's hot spots for Oahu new construction homes and commercial retail development. Residential developers like Gentry Homes, DR Horton Hawaii, and Haseco have transformed the region by way of thousands of new Hawaii homes over the last 20 years with showing no signs of slowing down. Over the course of the next 15 years, there are as many 14,000 New Oahu homes planned for West Oahu with 75% of them planned for the Ewa Beach zip code: 96706.
Ewa Beach is the leading neighborhood for brand new Oahu homes
When looking at homes for sale in Ewa Beach HI it's important to learn the neighborhood from an experienced Ewa Beach Realtor so they to explain you the differences between Old Ewa Beach and New Ewa Beach. The age and construction quality of Ewa Beach homes sees a notable difference between these two areas which are divided by Papipi Road. Everything south of Papipi Road would constitute Old Ewa Beach, while every north of Papipi Road constitutes New Ewa Beach, except for the Ewa Villages neighborhood near Renton Road; also consider this Old Ewa Beach due to the age and construction style.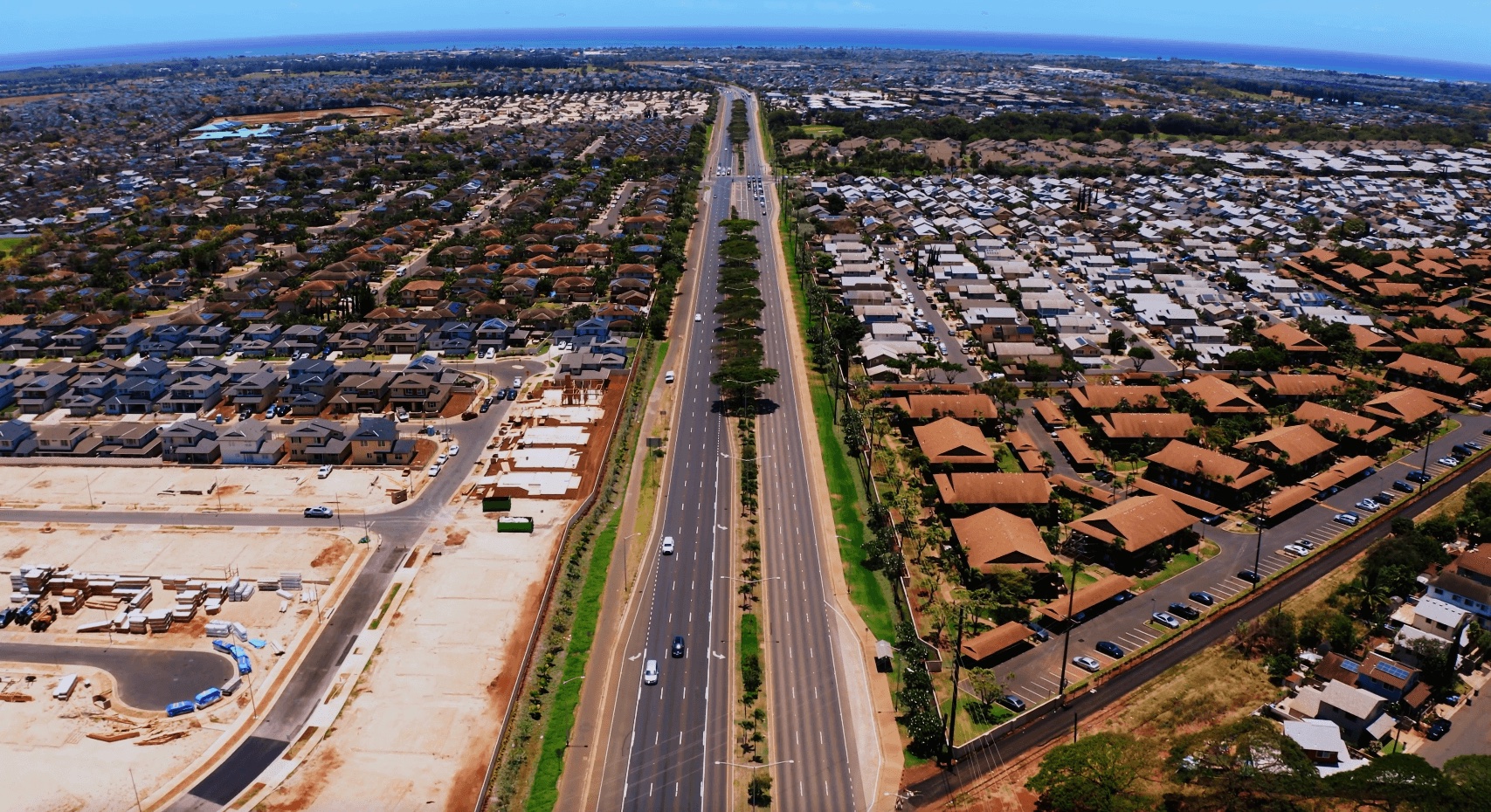 Page Guide: Neighborhood Guide | Living in Ewa Beach | Your Home Value | Homes For Sale in Ewa Beach | FAQ's | Contact Us | Create An Account
Ewa Beach real estate is separated by "New" Ewa and "Old" Ewa
Prospective buyers looking at homes for sale in Ewa Beach will be greeted by copious amounts of Sunshine, summertime average highs hover around 85 degrees Fahrenheit, and convenient access to some of the best beaches on Oahu. Learn to surf at White Plains Beach, the recently revitalized Hau Bush Beach, or head a few minutes west to the lagoons of Ko Olina Resort or the miles of white sand beaches on the Waianae Coast. Ewa Beach provides incredible aquatic experiences, recreational activities, and a handful of the top golf courses on Oahu to complement arguably the best bang for your buck, relative to all Oahu Real Estate.
New Ewa Beach
New Ewa Beach is about as suburban as Hawaii gets and can feel very familiar to neighborhoods you're used to seeing on the mainland. This region is identified as anything north of Papipi Road and sees homes built in the early 1990's to the numerous Oahu new construction home opportunities in the area region. Ewa has seen an intense residential development boom since the early 2000's led by developers Gentry Hawaii, Haseco, Castle & Cooke Hawaii, and DR Horton Hawaii and showing no signs of slowing down. If you're moving to Hawaii and looking for a brand new home, Ewa Beach should be at the top of your list, especially if townhomes and single family homes appeal to you as the region does not offer high-rise condominiums. Houses in Ewa Beach that are north of Papipi Road, with a few exceptions, should consist double wall construction, slab on grade foundations, garages, and Air Conditioning.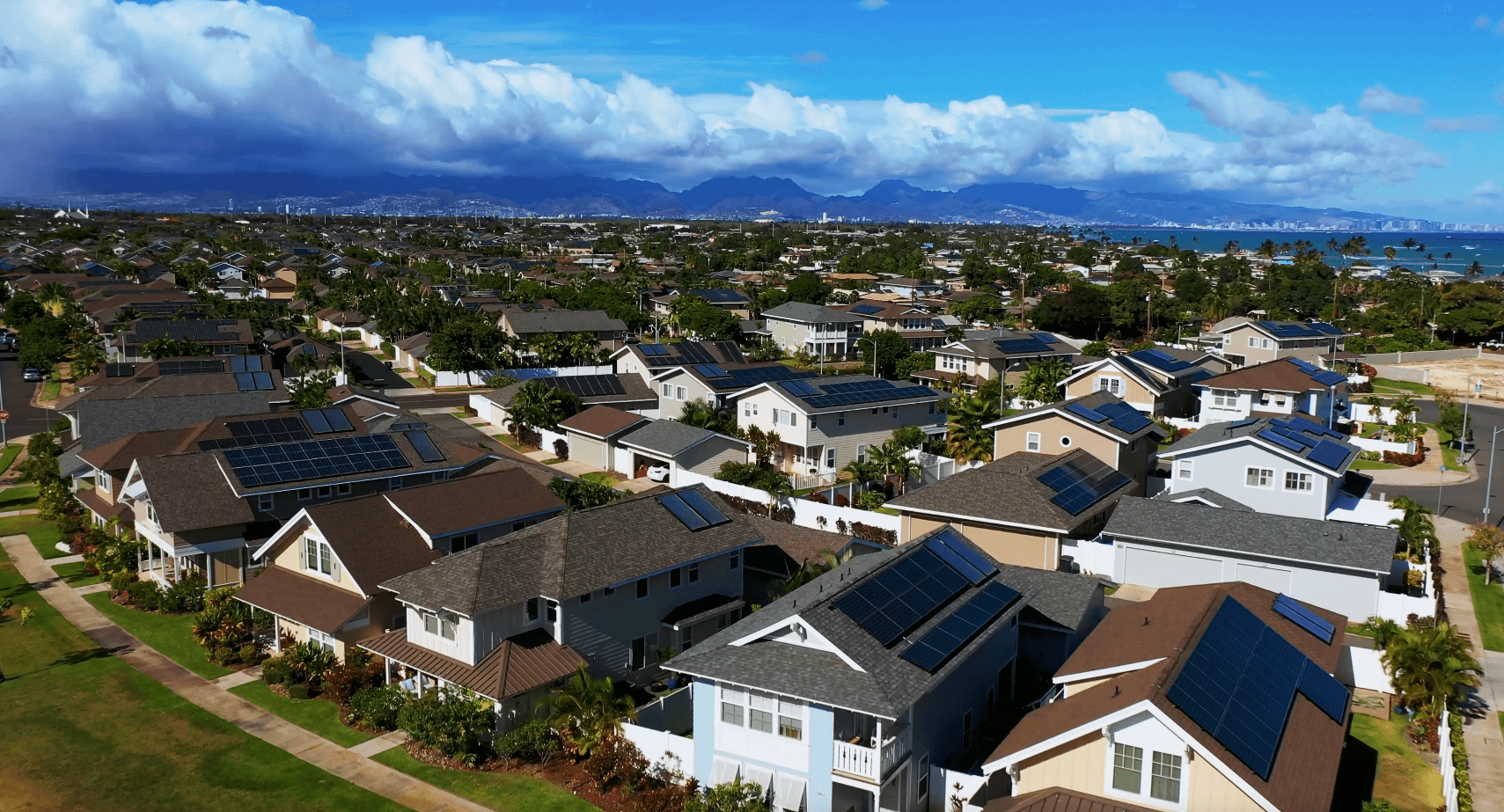 If you're looking for Ewa beach homes for sale with golf course frontage, you should focus your search to the newer side of the region. Ewa Beach Golf Course homes can be found at various communities throughout neighborhood with frontage on Hawaii Prince Golf Course, Hoakalaei Golf Course, Ewa Beach Golf Club, Ewa Villages Golf Course, and Coral Creek Golf Course.
New Ewa Beach Homes are known for:
The largest variety of brand new homes on Oahu
Golf Course homes on Oahu
Double wall construction, concrete slab foundations, Air Conditioning, & Garages
Closer proximity to H-1 Freeway making for easier commutes than Old Ewa Beach
Popular amongst for military personnel planning to PCS To Hawaii or for those stationed at Schofield Barracks & Joint Base Pearl Harbor Hickam.
New Ewa Beach Communities
Old Ewa Beach
Page Guide: Neighborhood Guide | Living in Ewa Beach | Your Home Value | Homes For Sale in Ewa Beach | FAQ's | Contact Us | Create An Account

Original or Old Ewa Beach consists of primarily of 1970's homes of single wall construction, with post and pier foundations, carports, and a lower entry-level price point as a result. Air Conditioning is not a standard feature of these homes but many homeowners will have opted to install window unit air conditioning or split air conditioning units due to Ewa having one of the warmer climates on island with hundreds of days of sunshine. This Ewa Beach community will offer some of the more entry-level price points in the region due the age and construction quality of the homes, as well as their lengthier commute up Fort Weaver road to the freeway.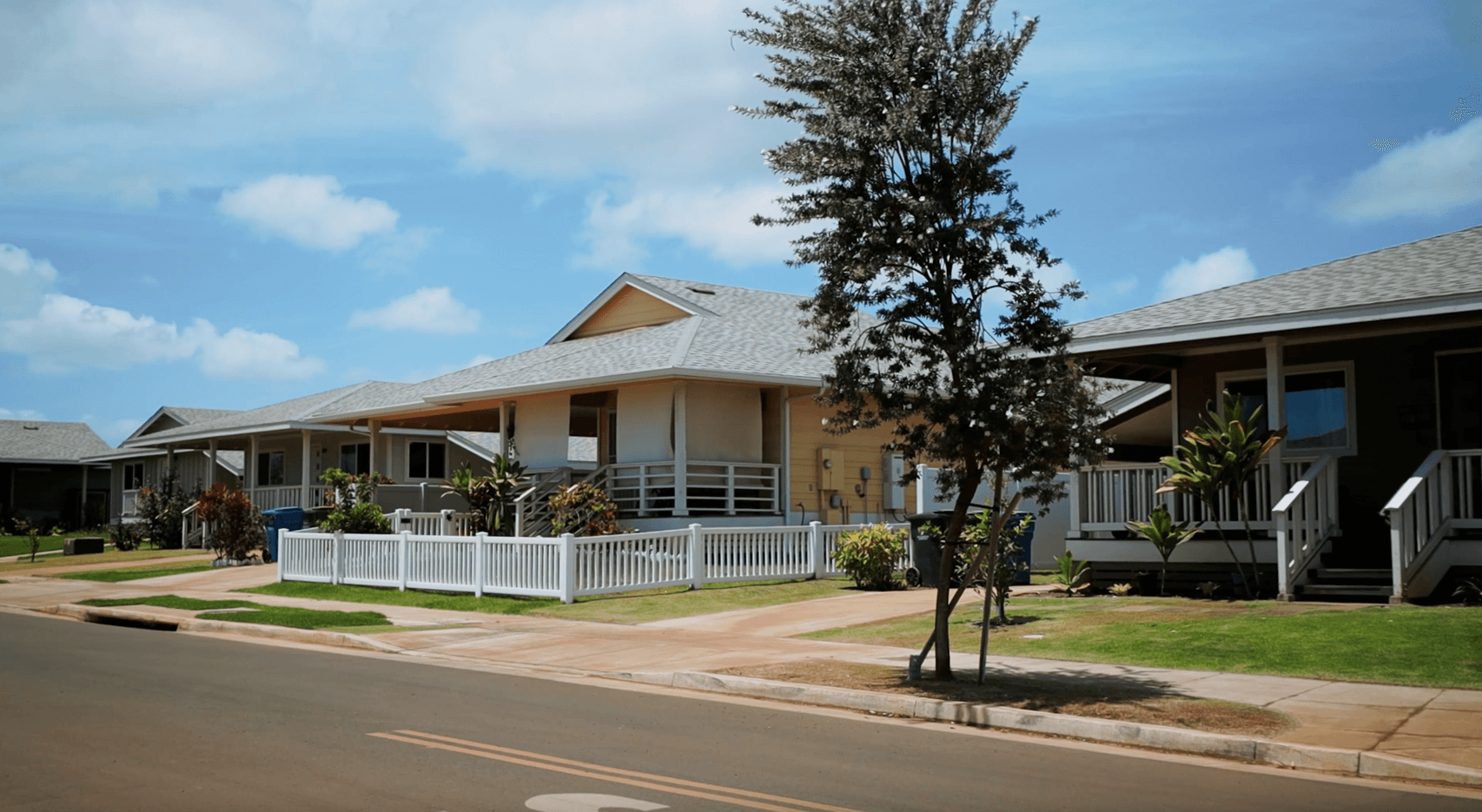 The Ewa Villages neighborhood would also be considered part of Old Ewa Beach features a mix of older and new homes. Some homes were re-built as late as 2003. You'll see plantation-cottage style homes, with some historic homes built in the 1920s and re-built under the Ewa Villages historic restoration program. Ewa Villages homes are known for plantation cottage-style homes with, with larger than average lot sizes, and long driveways. The homes are older here but one of the upsides to living in Ewa Villages is that the community is one of the most convenient to the freeway with access points from both Fort Weaver Rd. and the new Kualakai Parkway near Hoopili.
Ewa beach houses are some of the least expensive on Oahu
Old Ewa Beach Homes are known for:
Some of the least expensive Oahu beachfront homes for sale
Larger lot sizes, on average, than newer Ewa Beach
Elevated, post and pier foundations
Single Wall Construction, Jalousie windows, and Carports
What's your Ewa Beach home worth?
Keep a pulse on your home equity in the shifting market with our Free Home Value Estimator.
Ewa Beach Real Estate Insights
Over 60 distinct micro-neighborhoods
Former sugarcane and pineapple field hub (flat, arid plains)
Rich history steeped in the plantation industry where trains and railways were once the lifeline for the sugar industry into Honolulu
Fort Weaver Rd is the major vein​​ providing thoroughfare to and from the H-1 freeway and this sees longer rush hour commutes than most regions on island.
Ewa Beach Map
Homes For Sale in Ewa Beach, Hawaii
October 4, 2023
Homes For Sale in Ewa Beach, Hawaii by Price
Open 10/4 91-3641 Iwikuamoo Street #3303
Ewa Beach, HI 96706