Moving to Hawaii with Pets [2023 Edition]
Posted by Koa Cassady on Tuesday, March 1, 2022 at 11:48 AM
By Koa Cassady / March 1, 2022
Comment
The last few years have seen the Hawaiian Islands inundated with new travelers and residents alike and with U.S. pet ownership estimated at 90 million households, it's only natural to wonder if you can you bring your furry family member to Hawaii? The answer is yes! Because what is paradise without your pet? Pet owners just need know that Hawaii's delicate ecosystem requires certain mitigations of invasive species, disease control, and awareness.
Did you know that Hawaii is the only state in the U.S. that's rabies free? As a resident, I can definitely tell you I'm all-in for not seeing a rabies outbreak on a small island!
Hawaii Animal Quarantine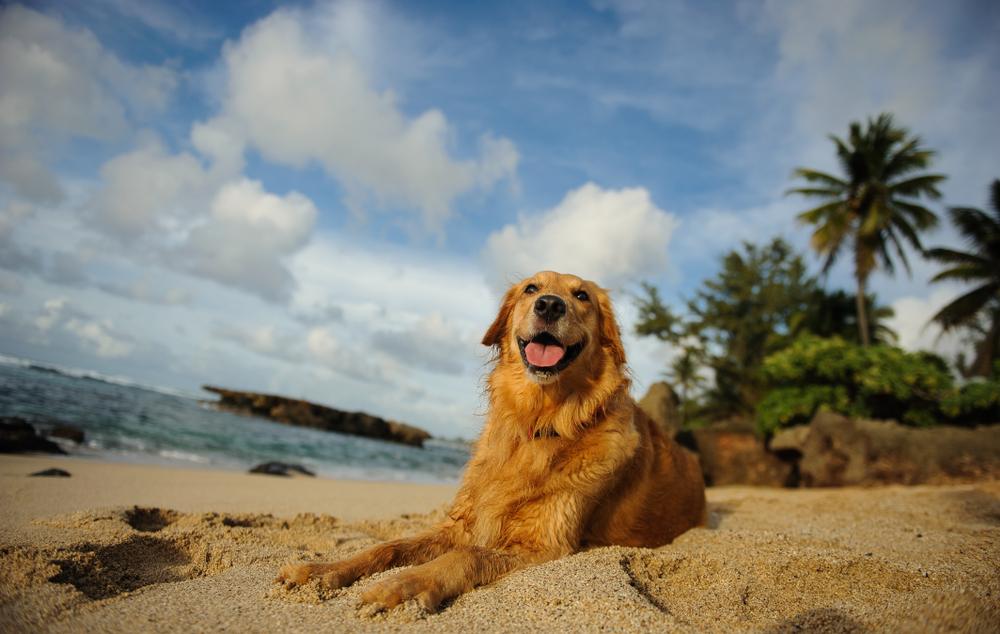 To maintain our rabies-free status, Hawaii law requires that dogs, cats, and carnivores. perform a 120-day or 5 day or less quarantine with the cost burden placed solely on the pet owner.
The 120-day program costs $1,080 per pet while the 5-day expedited program costs $244 with some potential discounts for military members(verify with your command on that one). Qualifications for the 180 vs. 5-day program depend on a number of variables like pet's microchip status, vaccination history, and pre-arrival blood samples submitted to the agency.
Refer to the State of Hawaii Animal Industry Division for detailed information on qualifying your pet for the progam as well as they provide a swath of Hawaii pet travel FAQ's including but not limited to:
Costs of shipping pets to Hawaii
Quarnatine costs & exemptions
How your pet's medical conditions apply to quarantine requirements
Visiting your pet during quarantine
Pet travel in the passenger cabin and more
Hawaiian Airlines serves as the state's flagship carrier however you should check with your specific airline's policy to see how it differs from the Hawaiian Airlines pet policy.
Pet Movers
You don't have to do this alone! Island Pet Movers is a local service that shoulder's burden of the move and helps you navigate your pet from your current home to your new Hawaii home with ease and efficiency. You may request a free quote for a variety of services with estimated turn around time at 3-4 days.
Their FAQ section on their website is also a godsend in terms of understanding the process of moving pets to Hawaii so your arrival with Fido is guaranteed!
Buying or Renting Hawaii Real Estate with Pets
As a local Compass Hawaii Real Estate agent and Landlord, I'm inclined to make sure you have all the insight you need to complete the life cycle of the move. You've navigated the processes of flying a dog to Hawaii but now it's time to find a home. Given our chronic housing shortgages, you should know that your home search, both in the purchase and rental market is often no easy feat. Adding pets to the mix? You may see your housing options severely limited, but more so in the rental sector.
If you're planning to buy a home in Hawaii, be sure to reach out to a local real estate expert to help you understand the pet restriction dynamics for your specific home criteria. Single family home options will see you able to easily purchase without the risk of type, size, and quantity Pet Restrictions. However, condo/townhome HOA's will almost always have language in their house rules that restrict pet ownership. Dogs and Cats and often allowed but under weights and quantities. Honolulu Condos are more restrictive than Townhome's will be.
The rental market is a different animal; pun intended. You will find many landlords prohibiting pet occupation altogether while a rare few will allow pets on a pet by pet basis so long as you pay an extra fee or "Pet Deposit."
So if you're planning on moving to Hawaii with pets, it would be wise to think it through all the way to your final destination. If that final destination is Hawaii Homeownership; we're here for you. Give us a call or drop us an email at info@dwellhawaii.com and we'll help you navigate home.