8 Reasons To Live in Lanikai, Oahu | Kailua's Best Neighborhoods
Posted by Koa Cassady on Wednesday, March 23, 2022 at 9:10 AM
By Koa Cassady / March 23, 2022
Comment
Living in Lanikai
It's hard to imagine a community on Oahu that you wouldn't want to call home, but Lanikai is one of the most sought-after communities around. Located in the gorgeous town of Kailua, Lanikai is considered one of the best neighborhoods because of its beach-town vibe, where it's so easy to lead an active lifestyle. With a spectacular location among plenty of beaches, outdoor activities, and everyday essentials, it's no surprise that the real estate market here is competitive. Here are eight reasons to live in Lanikai, Oahu.
Location
Climate
Community
Outdoor Activities
Beaches
Atmosphere
Quality of Life
Real Estate
Location
Next to Kailua Beach Park, Lanikai is made up of the loop where Aalapapa Drive and Mokulua Drive meet. Life in Lanikai means that you're living near everything you could need or want, and you're only an hour away from anywhere else on Oahu. If you want to explore outside Kailua, you can head into Honolulu, visit Waikiki or check out the North Shore all within an hour. Lanikai is a coastal community with the Pillbox Hiking area separating it from the center of town. It's recommended that you have a car to get around. Otherwise, you'll have about a half-hour walk to go to the farmers market or grab a bite to eat. You're about 30 minutes from impressive retail therapy spots like the Waikele outlet malls and more if you want to explore the island. Lanikai is not a prominent tourist area, so residents are used to a more private and laid-back lifestyle, especially in the evenings.
Climate
The coastal location of Lanikai means that residents enjoy a seaside climate. As with most of the island, it's warm and humid most of the year. Lanikai is on the island's windward side, so there is plenty of rain during October and April to keep the greenery lush and hydrated. The wind also makes the temperature a few degrees lower than the rest of the island, which can be fantastic on those scorching hot days. You'll find the daytime average is around 75ºF and 85ºF, and the average at night is 65ºF.
Community
The friendly members of the community are affluent and, most often, wealthy retirees or tourists who decided to call Lanikai home. There are plenty of community activities, and the clubs in the area help residents be social. While everyone is familiar with each other, it's easy to assimilate into the community as a newcomer. Residents of Lanikai are amiable, warm, and welcoming.

Even though properties in the area are luxury estate homes and multi-million dollar mansions, you still have that classic Hawaii atmosphere that transcends the real estate in the area. Lanikai Beach can become quite crowded with tourists and residents, but people don't tend to hide in their homes. The Mid Pacific Country Club is the perfect place for golfing, and the Lanikai park has everything you need to entertain the kids. Since the community is small and made up of local roadways, you'll find there can be a lot of traffic and parking issues, which are currently being addressed by the town. The congested intersections that are the most frustrating are the Kalapawai Market roundabout, so getting in and out of the area can be tricky, especially on busy weekends.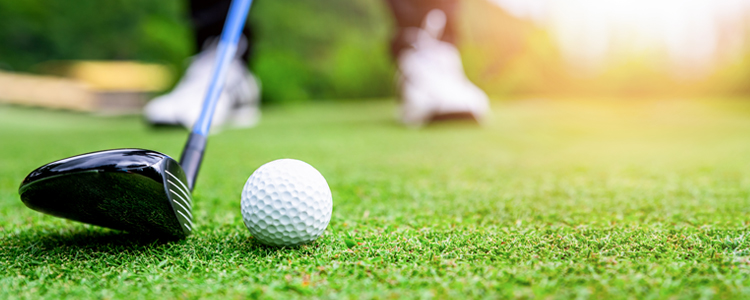 Activities
Naturally, activities are certainly not in short supply when you live in an outdoor oasis. If you're an enthusiast for all outdoor adventures, you're in the right place. Directly behind the community is the Lanikai Pillbox hike. Skip the gym membership and set foot on the Pillbox trail, which takes about 30 minutes to get to the top. It's pretty steep, so you'll definitely feel challenged and work up a sweat.
The Olomana Three Peaks Trails is another hike made for experienced adventurers and those who aren't afraid of heights. If you can deal with the height, you will reach the top and see some of the most incredible views, even at the top of the first peak. The Manuawili Falls Hike begins in a residential area, but before long, you'll be trekking through tropical greenery to make your way to the waterfall and swimming hole at the end. It's an excellent trail for the whole family.

Check out the Kailua Farmer's Market once you've had some fun in the sun. Each Thursday, this market fills up with local vendors, and you can pick up handmade goods, the freshest fruits and vegetables, and hot meals you'll love. It's a staple in the community, and residents love to support other residents. Minutes from Lanikai, you'll find the Kailua town center, where you can grab groceries, visit department stores, the Kalapawai Market, and local boutiques on Hekili Street.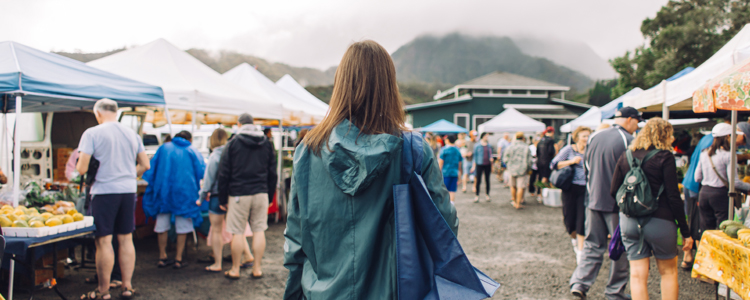 Once you've hit the beach and done some shopping, you'll want to check out one of the local restaurants. There are some fantastic cafes with some of the best coffee around. If you can get your hands on Kona coffee, you'll understand the hype. There are plenty of local breweries and tasting rooms, like Grace on Growlers, to grab a pint and some pub eats. If you feel like taking the trip into Honolulu, you'll find some of the most incredible food on the island, including Stripsteak Waikiki, La Mer, and Lucky Belly.
Beaches
The beaches in and around Lanikai deserve their own category apart from outdoor activities. If you can't get enough of the warm, salty ocean splashing onto a velvety sand beach, you will find Lanikai undeniably perfect. Lanikai and Kailua beaches are some of the most beautiful beaches, so living next door is a dream for most people. Whether you're looking to go swimming or partake in water sports, the beaches span a large area, so you can have some privacy when it's not busy.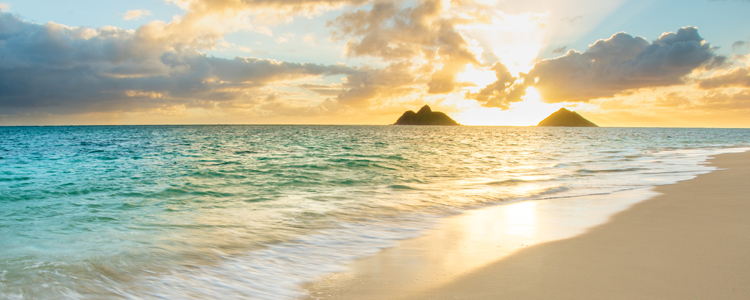 Atmosphere
When you visit Lanikai, you understand the atmosphere immediately. It's an incredible place surrounded by some of the most exquisite natural beauty in the world. You'll simply never get tired of your view each and every day. The community is made up of friendly and welcoming people that you'll see around in your daily activities. You can usually find people jogging or walking around the loop first thing in the morning. It's a laidback beach community that is one of the most desirable places on the island. Once you view a home here or take a tour of the community, you'll want to stay.
Quality of Life
The quality of life offered by Lanikai to residents is unmatched. With a fantastic location, beautiful beaches in your back yard, schools, healthcare facilities, endless things to do while being removed from the heavy tourist areas, there's no wonder why Lanikai is among the top communities on interested homebuyers lists. The area has some of the best quality of life ratings in the country. Lanikai means "Heavenly Sea," and residents know very well that the area lives up to that description.
Real Estate
Living in Lanikai means living in the lap of Hawaiian luxury. The exclusive estate homes are often oceanfront and include some of the most impressive features you can find. There are condos in the area that occasionally pop up on the market. Still, given that Kailua Beach is a popular tourist spot, many condos are investment properties and vacation rentals.

The Lanikai real estate market is where luxury properties and coastal living converge. Whether you're searching for your dream beachfront home or considering an investment in this idyllic neighborhood, there's something for everyone. Click through to our dedicated blog post to delve deeper into Lanikai's real estate offerings, market trends, and the unique opportunities this neighborhood presents for those looking to call it home. Discover what sets Lanikai apart and how you can be part of this coastal paradise
View All Homes for Sale in Lanikai, Oahu >>>
Dwell Hawaii's team of knowledgeable industry experts represents the region's finest properties. Whether you're looking at buying or selling, contact Dwell Hawaii as Koa Cassady and his team ensure every client gets exactly what they are looking for.
View All Homes For Sale in Lanikai, Oahu.